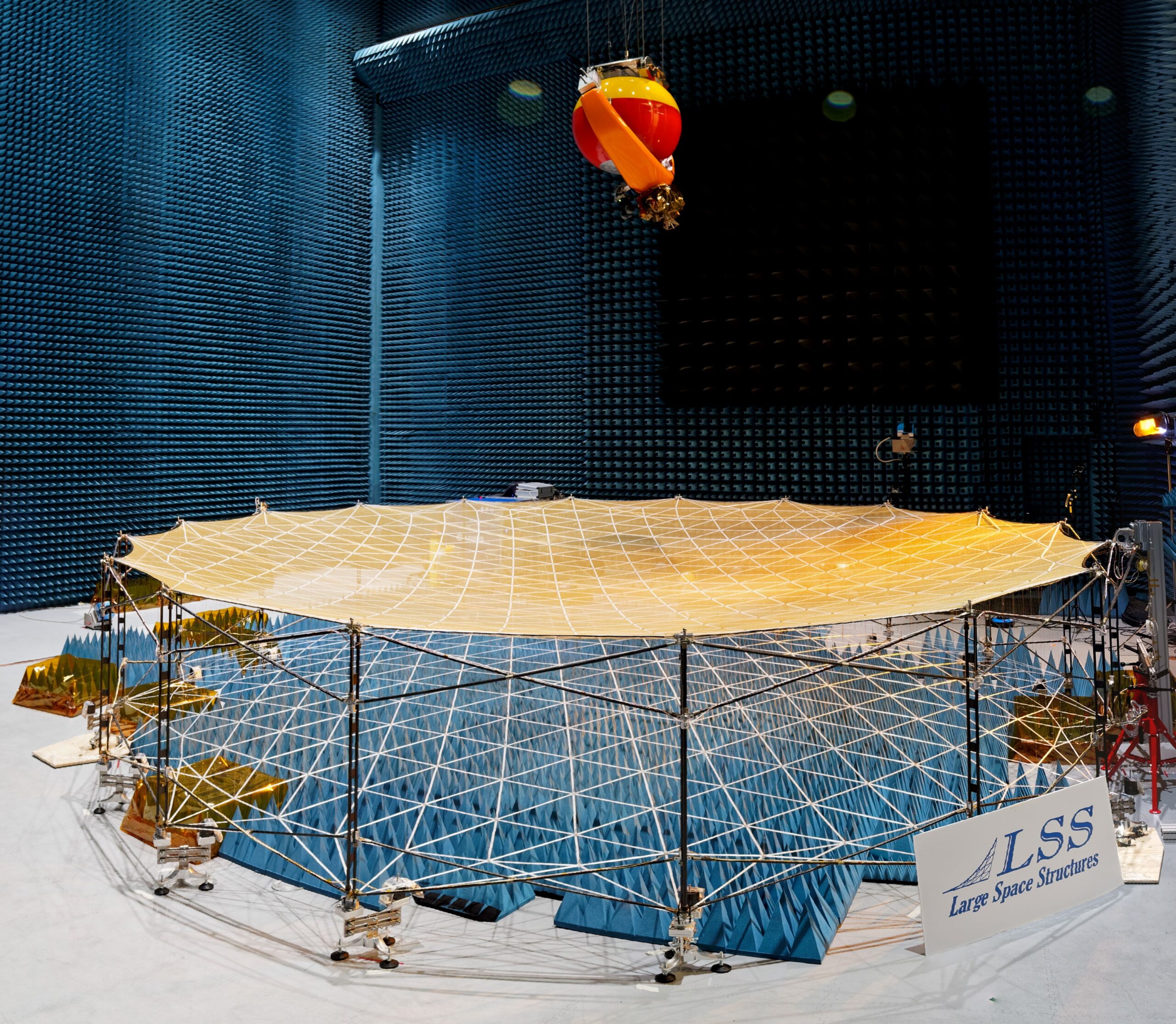 Junior Product Assurance Engineer (for Space Hardware/Mechanics)
Junior PA Engineer (for Space Hardware/Mechanics)
Would you like to work on exciting projects? Do you enjoy new challenges? Do you want to be part of a multicultural and motivated team full of passion and team spirit?
Then LSS is the right place for you!
We are pioneering the Large Deployable Antenna Technology development in Europe aiming European and worldwide markets. As a motivated Junior PA Engineer you will be assigned tasks of different projects such as inspections, non-conformance reports, failure analysis (FMEA) that ensure the quality of the product.
Your Tasks
Contribute to technical boards relative to the execution of the projects, e.g., non-conformance reviews, failure investigations, materials, parts and processes reviews, manufacturing and test reviews, and any other project-specific reviews.
Support to establish and implement the standards and best practices in the field of Product Assurance & Safety (PA&S).
Contribute to the dissemination of the results of the activities performed and transfer of technical knowledge and lessons learned across the LSS projects.
Participate in periodic meetings with the PA/QA Manager.
Provide PA&S support to the Integration, Verification qualification and deployment activities.
Review test procedures and test reports and support test reviews.
Witness test executions and report on the status and the major issues.
Support configuration inspections as needed.
Contribute to the identification and processing of non-conformances and to the proceedings of the Projects Non-conformance Review Boards (NRB).
Ensure the preparation of design trade-offs, analyses and reports using RAMS (Reliability, Availability, Maintainability and Safety) data to support project decisions.
Conduct QA check points according to the Manufacturing Procedure/ Inspection Plan.
Duties may also include supporting other activities within the post holder's field of competence.
Your Profile
You have experience and thorough knowledge of applying the standards relating to the European space industry (ESA-ECSS, NASA, etc.) as well as experience with Space Quality Standards and their preparation and implementation.
You hold a Master's degree in engineering or technical sciences is required.
You have at least 3 years' experience assisting technical teams in a PA/QA Engineering capacity within the European space/aerospace industries.
You have Strong knowledge of Product Assurance, Safety and Quality Management disciplines
You are experienced in configuration management, quality auditing or assessor certification are considered assets.
You have experience in the technical domains covered by the position as well as in milestones reviews and internal NRBs.
You have excellent English skills (oral and written), German is beneficial but not necessary.
You have experience in mechanical design, preferably within SolidWorks.
You are proficient in documentation version control, design review and sign-off processes.
You are used to working in a fast paced, changing environment.
You are a self-motivated team player, flexible and willing to learn with a highly detail-oriented approach.
You have excellent communication and interpersonal skills.
You have the ability to cope well under pressure and work within tight timeframes.
Your Benefits
Flexible working hours with a core time
A relaxed working environment with a flat hierarchy combined with a motivated and open team
Casual dress code
Scope for individual development and growth in a growing multicultural team of discipline experts
A challenging, fast-paced position at the forefront of space technology
The opportunity to work collaboratively on multiple concurrent projects.
Apply