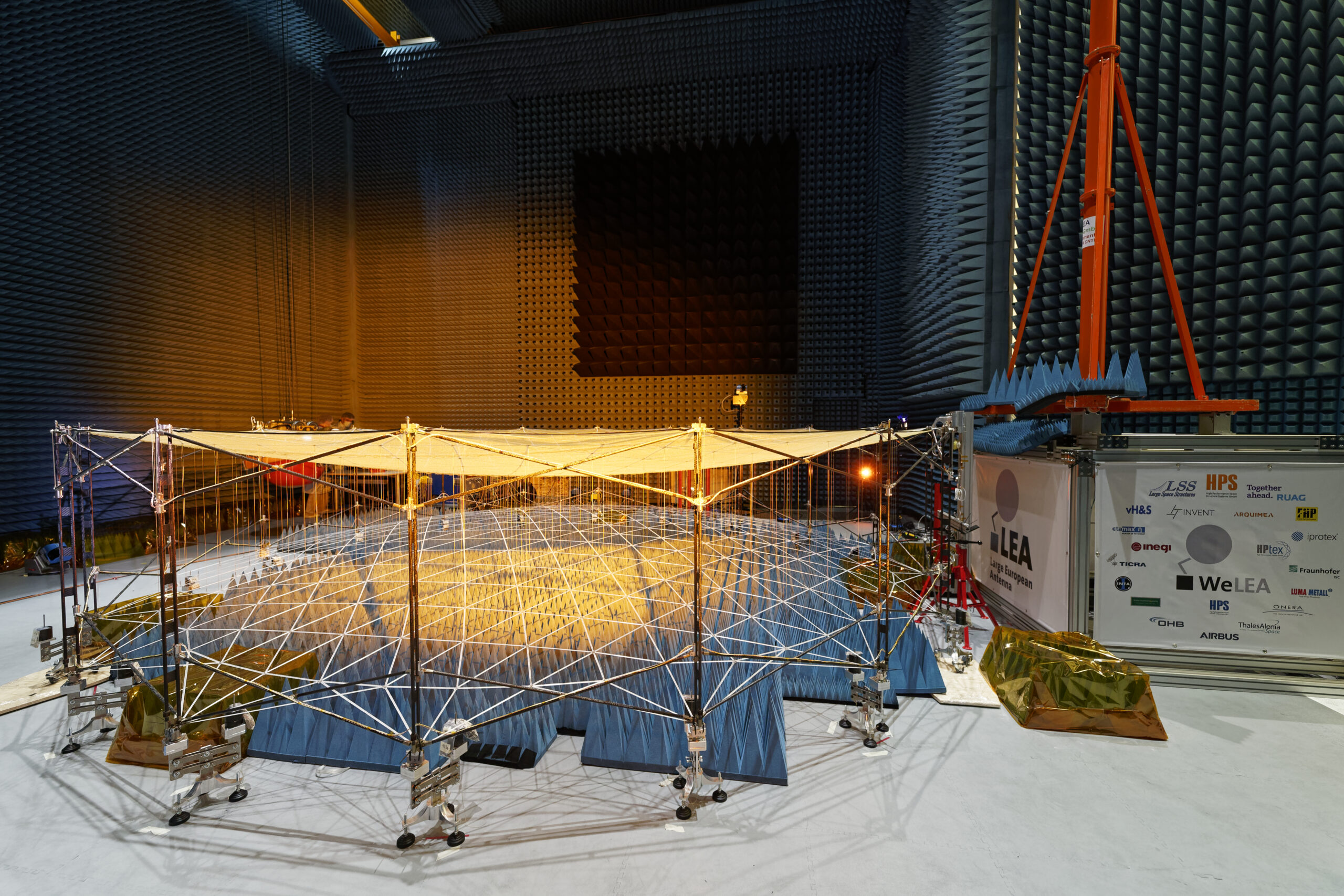 Internship/Working Student
Internship/Working Student
At LSS we are always interested in supporting the next generation of engineers and scientists, especially those with an interest in the space sectors. We are interested to hear from students of all levels, from pre-university to final year university students.
Responsibilities
The types of projects we work on at LSS are all focused in designing, building and testing the most advanced reflector/antenna technologies for the space market. Our products are unique in the sense that they are extremely lightweight but also very large. Size is important in space antenna technologies because the more reflecting surface area we can create, the more data we can send and receive to and from space.
As with any engineering company the range of responsibilities and tasks are vast and varied, therefore we are open to provide internships within a whole host of different departments that all focus on their own unique areas within the business.
Teams and related tasks
The different working teams within LSS are listed below with a brief description of what to expect as an intern or working student in the team.
Design Team: creating CAD models, problem solving, assisting in transfer of knowledge between design teams and other teams, performing mechanical test and working closely with the workshop team.
Analysis Team: some coding (APDL, Python, Matlab, API), creation of 3D finite element models, hand calculations.
System Engineering Team: supporting the system engineering team, possibly some coding required, managing system level requirements.
Project Management Team: supporting the project management team, updating and managing schedules, planning meetings and monitoring action items and meeting minutes.
Procurement Team: supporting the activities within the procurement team and supply-chain activities.
Workshop Team: supporting in the manufacturing, assembly and testing of our large reflector technologies, hands-on experience in the workshop.
Office Support Team: supporting the office support team with arranging meetings, organising business trips for the team, updating documentation and much more.
Your Profile
With a wide range of opportunities available at LSS the types of people we are interested in is equally wide, but a few common traits amongst all of our employees, and therefore what we expect from an intern/working student:
Highly motivated individual that shows a genuine curiosity in learning and developing.
Passionate about the industry or role within the organisation.
Interested in, or already pursuing, a degree in the relevant field of work (i.e. engineering, physics, business management, or equivalent).
Your Benefits:
Flexible working hours with a core time
A relaxed working environment with a flat hierarchy combined with a motivated and open team
Casual dress code
Coffee, milk and fruits are provided
Scope for individual development and growth in a growing multicultural team of discipline experts
A challenging, fast-paced position at the forefront of space technology
Apply