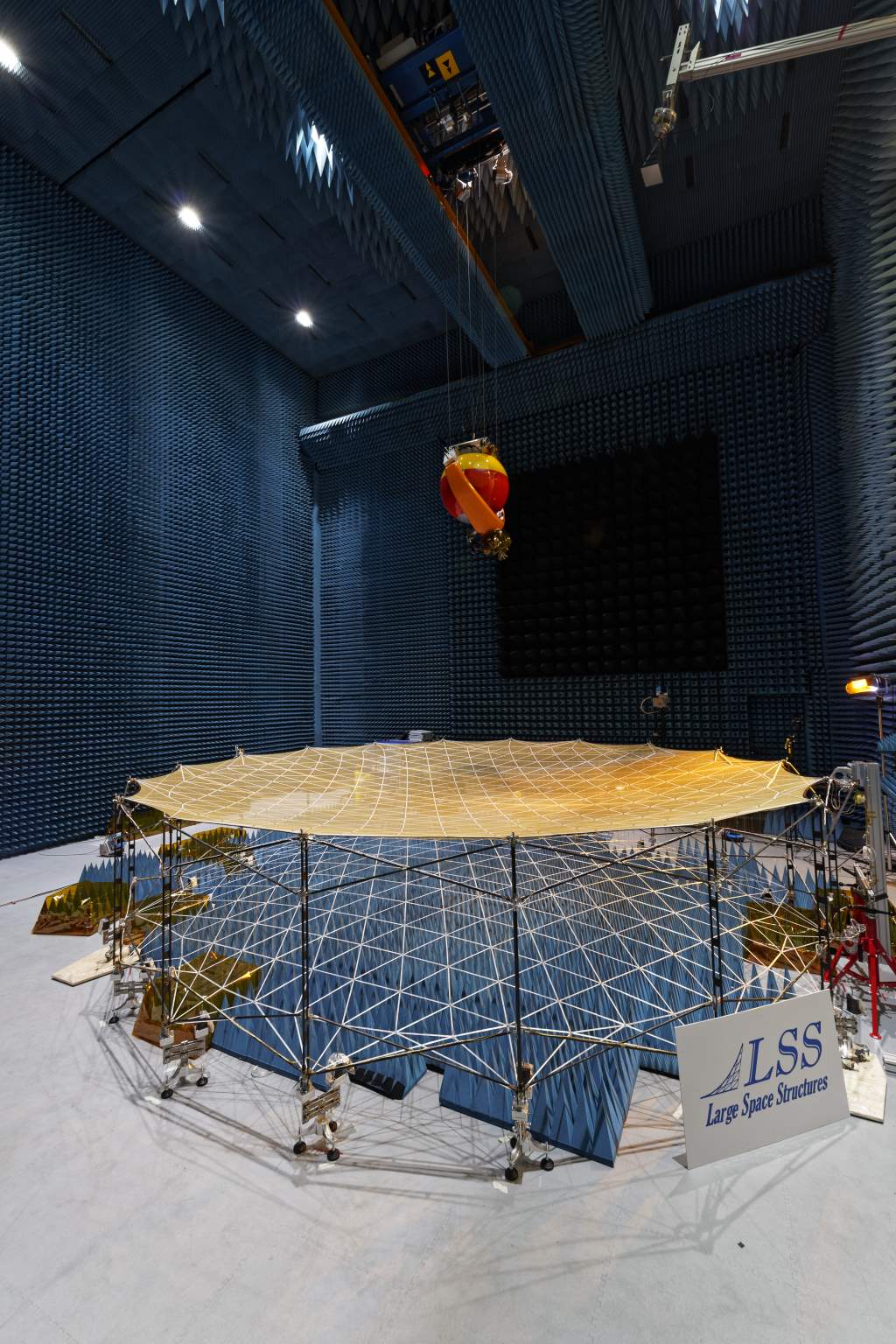 Team Assistenz (m/w/d)
Möchtest Du eines der aufregendsten Projekte für fliegende Weltraum-Hardware unterstützen? Begeistern Dich neue Herausforderungen? Hast Du Spaß daran, Menschen zu unterstützen und freust Dich, zum Erfolg des Teams beizutragen? Möchtest Du Teil eines multikulturellen und motivierten Teams voller Leidenschaft und Teamgeist sein?
Dann bist Du bei LSS an der richtigen Adresse!
Wir leisten Pionierarbeit bei der Entwicklung der Large Deployable Antenna Technology in Europa mit dem Ziel, europäische und weltweite Märkte zu erschließen. Als motivierter und verantwortungsbewusster Team Assistent (m/w/d) in Teil- oder Vollzeit arbeitest Du in einem multifunktionalen Umfeld und unterstützt unser Team bei alltäglichen Verwaltungsaufgaben.
Deine Aufgaben
Du unterstützt Büroabläufe und Kollegen zur Optimierung der Verfahren
Du sortierst und verteilst Korrespondenz zeitnah (E-Mails, Anrufe, Post)
Du arrangierst und planst Meetings und Termine
Du überwachst den Materialbestand und kümmerst Dich um (Nach-)Bestellungen
Du hilfst bei oder behebst eigenständig bürotechnische Probleme und kannst mit Anfragen oder Schwierigkeiten umgehen
Du unterstützt auch andere Arbeitsanfragen der Mitarbeiter bei Bedarf
Du buchst Transport und Unterkunft für Geschäfts- und Schulungsreisen
Du übernimmst Empfangsaufgaben bei Bedarf
Dein Profil
Du hast nachgewiesene Erfahrung als Team Assistent/in, Office Assistent/in, Sekretär/in o.Ä.
Du verfügst über hervorragende schriftliche und mündliche Kommunikationsfähigkeiten
Du beherrschst Englisch und Deutsch verhandlungssicher in Wort und Schrift
Du hast gute Kenntnisse der IT-Grundlagen sowie sicheren Umgang mit MS Office
Du besitzt ausgezeichnete Organisations- und Zeitmanagementfähigkeiten
Du arbeitest zuverlässig und diskret
Du hast gute zwischenmenschliche Fähigkeiten sowie ein fröhliches Gemüt
Du bist ein Teamplayer mit Einfühlungsvermögen und Fingerspitzengefühl
Deine Benefits:
Flexible Arbeitszeiten mit einer Kernarbeitszeit
Entspanntes Arbeitsumfeld mit flachen Hierarchien, kombiniert mit einem motivierten und offenen Team
Kaffee, Tee, Milch und Obst sowie gekühltes Wasser stehen zur Verfügung
Legere Kleiderordnung
Mitarbeitervorteile: Attraktive Rabatte bei ausgewählten Anbietern
Ein offenes Ohr für alle Anliegen
Raum für individuelle Entwicklung und Wachstum in einem wachsenden, multikulturellen Team von Fachleuten
Note: If you are unable to submit the application, please send your cover letter and CV to career@largespace.de.
Apply